OEM Pulverizer Spare Parts
Global Cutting Systems provides spare parts for the GCS pulverizer machines. GCS also provides spare parts for other OEM pulverizer manufacturer's and models.
Spare Parts List for the OEM Pulverizer Machinery listed below:
Global Cutting Systems - PK - Reduction Engineering
Bearing Housing Assembly
Drive Belts
Flex Connection (Sifter Socks)
Flywheels
Level Sensors
Mill Bearings
Mill Housings
Mill Seals
Mill Spindle
Motors
O-Ring Kits
Piping, Elbows, Clamps
PLC Cards or Modules
Pulverizer Mill Disc Plates
Replacement Mill gapping Fasteners
Shafts
Sifter Bearings, Balls, Belts
Sifter Screen Trays
Thermocouples
Vibratory Feeders & Stands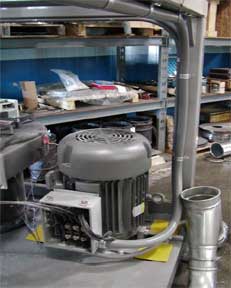 Mold In Fastener Remover
The GCS Mold In Fastener Remover is designed to remove molded inserts in your Rotationally molded products. The MOLD IN FASTENER REMOVER is available in 3 different sizes and can be ordered from the GCS Sales staff at 330-833-2111, or e-mail at Sales@globalcuttingsystems.com.
Sizes available:

10-24 GCS-MFR-10-24-N
1/4-20 GCS-MFR-.250-20-N
5/16-18 GCS-MFR-.312-18-N

$150.00 Each
GCS/King Machine provides a complete spare parts inventory for all manufacturers and models listed above. To inquire for a quote and availability or place an order please contact GCS at 330-833-2111 or Sales@globalcuttingsystems.com.