Lab and Test Equipment
Lab Pulverizer
The GCS Model 200 Lab Pulverizer is a single mill unit designed for short run and trial processing. A Linear Inline Feeder supplies product to the mill controlled with a potentiometer and regulated by temperature. The three position single point mill gaping system provides secure disc spacing, no shimming required. The mill incorporates a variable frequency drive insuring proper processing RPM's and the ability to change the RPM's for trails. The impeller style flywheel provides adequate airflow through the housings omitting the need for an alternate air source. Quick cleaning capabilities makes these units desirable for sample and trial purposes.
Lab Pulverizer (Model GCS200)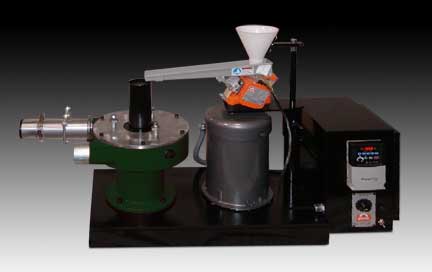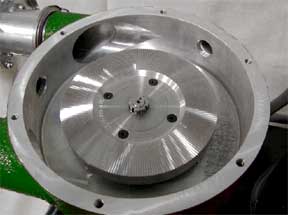 The GCS Model 200 Lab Mill is designed for immediate small run production use rated at MDPE-40lbs/20Kg ~ PVC- 70lbs/30Kg.
The GCS200 mill incorporates a single piece bearing housing that uses the components similar a standard belt driven mill.
8" (200mm) Disks
Aluminum mill housing with integrated bearing housing
Flywheel mounted on tapered shaft - runs within .001"
Gap adjustment from mill perimeter using single stud, push/pull adjusters
5 HP motor with C-face mounting
Adjustable poly hopper
Variable speed drive
Vibratory feeder with control
Option:
Complete Pulverizing System inclusive of Cyclone, Classifier, Blower (Ventilator) and Piping
Global Cutting Systems offers the pulverizing systems that increase efficiency for immediate savings in today's competitive plastics processing market.
GCS Lab Equipment
GCS offers a complete line of Ro-Taps (RX29/RX30/RX 94 Models) and Sieve Analysis Sifter Screens and Lab Scales.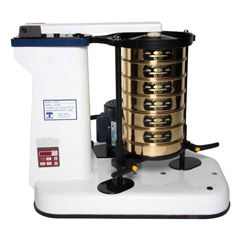 Ro-Tap RX29 / RX30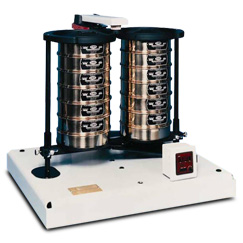 Ro-Tap RX94 Dual Model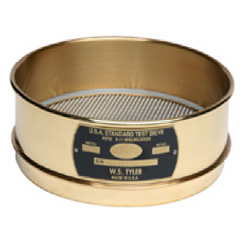 Sifter Screens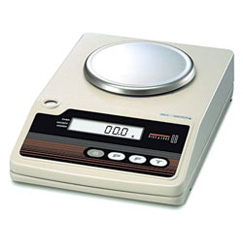 Rice Lake QB Series Balance
Offering fast, stable and trouble-free measurement of lightweight items, the QB Series uses durable tuning fork technology. Capacities range from 300gx0.01g to 6kgx0.1g.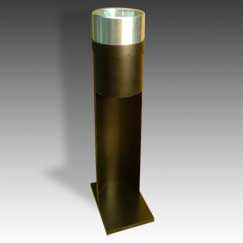 Flow Funnel Stand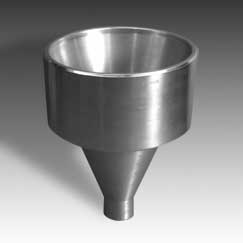 Flow Funnel