CNC Sharpening Service
Pulverizer Blades
Global Cutting Systems offers CNC Sharpening Services for most OEM Manufacturers and Models of attrition mill pulverizer machines. GCS incorporates North America's finest grinding facility equipped with four CNC grinding machines at our Massillon, Ohio location. Our CNC Grinding Program provides customers an array of services and the ability to tailor to most needs.
Quality tooling, organized work flow and vigorous inspections has enabled GCS to become a leading supplier for both resharpened and new pulverizer disc & segments.
Physical and visual inspections are performed on all processed discs. Deviating parameters are identified and reported.
Disc Evaluation Program – this program is a Life Tracking System for the pulverizer disc. It will help maximize plate life by predicting replacement intervals for both sharpening and new discs. From this data we can recommend disc material types and grind profiles to suit production needs.
An Inspection Cost Report – ICR tracks each disc by recording incoming dull and outgoing sharp thickness. This tracking system ensures that our customers are notified of replacement necessities and recommendations. Designed to help budget sharpening and disc replacement costs.
Standard Blade Sharpening
GCS sharpens precisely to OEM Standard Geometric Angles and profiles to ensure consistent processing results.
Unsurpassed technical support, references and evaluations aid in the reliable products that GCS offers.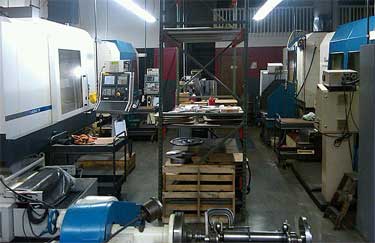 Our CNC Grinding Machines
GCS (130-200-500-1500-2500)
Avalong (G-Type)
Herbold (300-500-800)
Orenda (Lab-125-H1D250-H1400-H1D500-H1D800)
Pallmann (PKM 300-450-500-800)
PK (PK-18-120-220-Super Mega)
Reduction Engineering (85-200-400-600-Ultra)
Wedco (SE-12-UTC-18-SE-28)
Zerma (ZM 300-500-800)

GCS carries a large stock of the above OEM pulverizer discs & segments.
Custom profiles are available, please consult us for further information.
We Can Ship from Stock Using Your Preferred Freight Carrier
Emergency Service Available
Prompt Turnaround at a Fair Price
Deuce Cut® Particle Distribution
Interested in how to Increase Production Rates and Achieve an Optimum Particle Distribution? Global Cutting Systems Introduces the "DEUCE CUT™"
The traditional straight cut pulverizer grind profiles have seen their day. GCS is promoting the "Deuce Cut®" grind profiles that increases the overall pulverizer performance. We have formulated grinding profiles based on available horsepower and desired mesh size to optimize the pulverizing process. Our dedication to improve the weight per kilowatt ratio is supported by R&D and industry leaders who know there is a more efficient way. Listed below is a comparison sieve analysis on a traditional dual mill pulverizer.
***Test samples are from a DUAL MILL "Primary/Secondary" pulverizer.***
OEM Profile
GCS's Deuce Cut
Difference
30 Mesh
0.0%
0.0%
0.0%
35 Mesh
1.5%
1.3%
-0.2%
50 Mesh
47.8%
56.5%
+8.7%
60 Mesh
15.9%
13.7%
-2.2%
80 Mesh
17.3%
15.0%
-2.3%
120 Mesh
9.7%
9.0%
-0.7%
Pan
7.8%
4.5%
-3.3%
Dry Flow
27.5 Seconds
22.8 Seconds
-4.7 Seconds
Bulk Density
34.2 Grams/100cc
37.2 Grams/100cc
+3.0 Grams/100cc
Production Rate
1240#/hr
1580#/hr
+340#/hr
* Results will vary on grades of material and environmental conditions
GCS and its affiliates are committed to provide products with greener compliant solutions. Contact us about how GCS can help your pulverizing process.
Call 330-833-2111 or E-mail: Pulverizer@globalcuttingsystems.com