Granulator Knives & Screens
The Global Cutting Systems Company can supply our customers a complete line of New Granulator Knives, Granulator Screens and a Conair Wortex Knives.
GCS can provide your company with New Granulator Knives and Screens for all OEM machine manufacturers and models. GCS Blades are manufactured from standard, D2, and A7 Tool Steels heat treated to specifications in order to provide optimum performance in high wear environments.
OEM Granulator List
ALSTEEL
AMACOIL
BALL & JEWEL
CONAIR
CUMBERLAND
FOREMOST
GLOUCESTER
GRANUTEC
HERBOLD
HYDRECLAIM
MITTS & MERRILL
NELMOR
PREVIERO
POLYMER SYSTEMS
RAPID
TRIA
WEIMA
VECOPLAN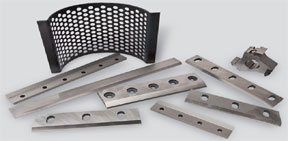 Sizes:
1/8"
1/4"
3/8"
1/2"
5/8"
3/4"
1"
Conair/Wortex Knife Retipping Program
GCS Offers a Complete Retipping Refurbishment program for Wortex Rotary Cutter Fly Knives. Each knife contains three tool steel cutting inserts that will be removed, cleaned and retipped with the GCS in-house brazing process. Each knife is then properly CNC ground on the underside of the tooth. GCS also provides Typical Sharpening Services and manufactures New Wortex Knives. Below is a list of Wortex Models GCS services.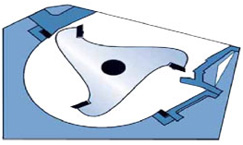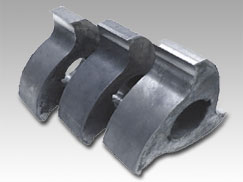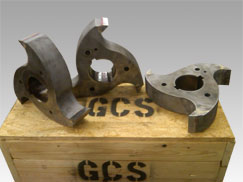 JC3/LP330
JC/LP78
JC5L/LP350
JC/LP814
JC10/LP400
JC/LP1016
HA811/LH811
XL10
XL15
XL15L
XL20
JC15
MS630-3
MS630-5
MS810-3
MS810-5